Summer is the time of year when we most need to take care of our skin. It is vital that we keep it hydrated and that we use sun cream to avoid and cure sunburn that can lead to worse consequences. The first of them: Peeling.
And What Can we do if Our Skin is Peeling?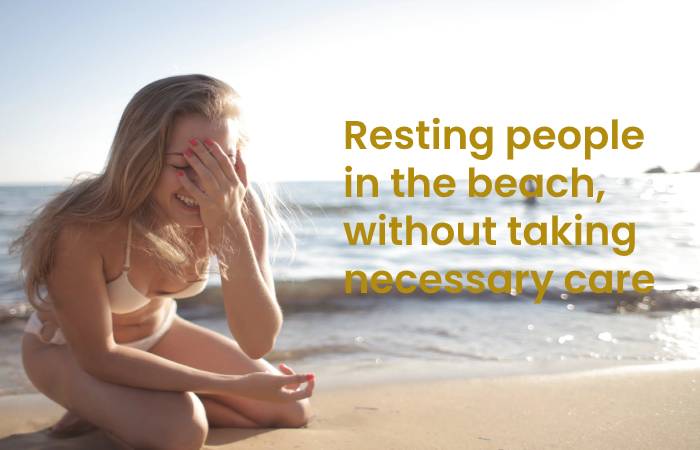 If we have not taken the appropriate precautionary measures when exposing to the sun, or we have susceptible skin that cannot stay in the sun for five minutes without burning.
Summer sunburn is very common.  They are resting people on the beach without taking necessary care and protection recommendations. The problem is that the annoying symptoms appear after exposure to UV rays incorrectly.
If we have the proper care regarding the application of sunscreen, we will avoid irritation problems on the skin. In case our skin is affected, there are many home remedies for sunburn, whose goal is to calm, hydrate, and nourish the skin naturally.
These ingredients will find anywhere, and best of all, we can use them without risk of side effects or allergies.
Recommended home remedies to Cure Sunburn Listed below:

1. Hydration is Important to Cure Sunburn
The most important thing when you have sunburn hydrate yourself immediately. What happens when we burn is that a series of cells detach from our skin, causing it to fracture. So that it does not occur,  we must drink between 8 and 10 glasses of water a day. It should also be a light cream, which nourishes your skin, not to hide it. A cream that is quickly absorbed.
We must hydrate profoundly and often enough to avoid dry skin. Also, this promotes healing.
2. Aloe Vera
The Aloe Vera is highly recommended for the treatment of sunburn, as it provides soothing relief and helps in the healing process.  It will relieve itching from the burning area by applying it directly to the affected skin.
Its high collagen content accelerates the regeneration of the dermis. You can cut a branch of the plant and pass the part of the pulp over the burned area. We can find the gel in any medicals or natural stores.
3. Coconut oil
Coconut oil contains fatty acids that can improve health in many ways. Furthermore, it is very rich in fiber, vitamins, and minerals.
It has antibacterial, anti-inflammatory, and vitamins compare to natural cooking oil, These properties help us prevent possible infections while calming irritation and redness. For the skin, it is a great moisturizing tonic that also accelerates the healing of the burn.
4. Fresh milk lots
The lactic acid in milk have calming properties for sunburn on the skin, but there are no studies to support it. It could even be dangerous if, after using it, we put makeup on the area, because it increases sensitivity to ultraviolet rays.
If You Still Want to Try it, Here are the Instructions for this Simple Trick:
Dip a cloth or gauze in fresh whole milk and carefully apply it to the affected area.
Leave to act for 20 minutes and rinse with cold water. It is essential that you use whole milk, due to the fat content.
5. Plantain leaves Helps in Cure Sunburn
The Plantain highly recommends for the burn treatment plant. Although it is native to Europe and Asia, it grows practically anywhere in the world.
Plantain leaves have anti-inflammatory, antimicrobial, and anti-hemorrhagic properties. There are two possibilities: you can use the fresh, well-washed leaves and apply them to the wound, or crush them and obtain the juice and then apply it to the burn.
6. Coldwater
Applying cold water compresses is a highly recommended remedy to alleviate the discomfort of sunburn.
Follow the way to Cure Sunburns shown below:
You can soak a cotton fabric or towel in cold water and apply it directly to the burned areas for several minutes. Do it very frequently. To avoid losing the cold, soak the fabric every so often.
Remember that ice should not apply to sunburned skin;  This could restrict blood flow and cause damage to delicate tissues, in addition to causing a cold burn.
Water or cold compresses can help lower the heat from the burn. To do this, they must be applied immediately after being burned to prevent spreading.
7. Tomato
Tomato is the vegetable with the highest moisturizing properties that exist. It can use to burn problems for different reasons, as long as it involves superficial burns that are not serious.
It also has anti-inflammatory and moisturizing properties thanks to its lycopene content. Therefore, its application to treat dry skin that will generate after burns is very beneficial.
What should you do?
You can make a smoothie and use the pulp of it. We can apply to the affected area and left to act for about 15 minutes before removing it with cold water.
8. Potato
Potatoes have starch-based compounds that can benefit and alleviate sunburn. To take advantage of its benefits, you can cut a raw potato into slices and rub them on the sore area.
Another option is to grate a cold, raw potato and apply it in a poultice. If you wish, you can mix it in the blender with a little water and apply it to the burned areas; Wait for it to dry before rinsing.
Tips to Avoid and Cure Sunburn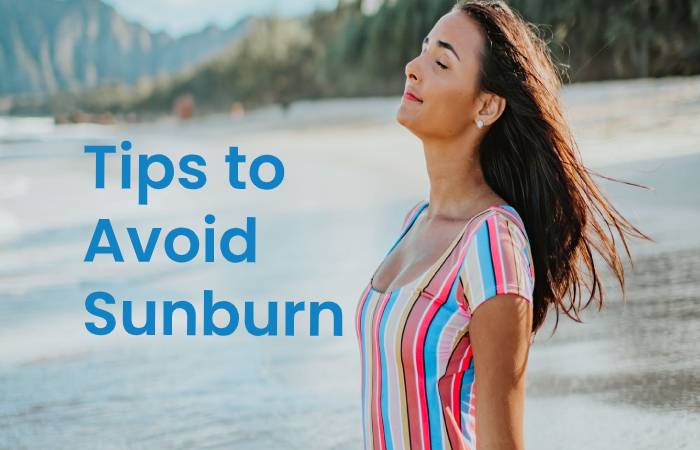 We have to avoid going out or expose to sun from 11 a.m. to 5 p.m because its a peak time where the sun shines brightly, and it is unbearable to the sensitive skin.
Apply sunscreen 30 minutes before exposing yourself to the sun.
You should apply sunscreen every 2 hours if you are swimming or any contact with water.
Wear a hat and glasses to protect yourself from UV light.
Choose a broad-spectrum sunscreen, with the appropriate factor for your skin type.
Hydrate yourself; It recommends drinking plenty of liquids, especially water and fruit juices mixed with mineral water.
For this, we can apply gauze soaked in cold water in the burned area or take a freezing shower.
Lastly, it is imperative that you take into account all these tips to sunbathe calmly and take care of your health and your skin. Remember that severe burns can cause irreversible damage, in addition to promoting diseases such as skin cancer.
Add to your diet with cucumber or foods rich in vitamin E  and water, citrus products with vitamin C such as orange, lemon, or apple cider vinegar, since vinegar prevents the appearance of blisters and peeling of the skin and, on everything relieves pain.