Building strong bones and improving bone strength throughout life will allow you to continue doing what you love for longer. It will also help you live independently, without pain or suffering from broken bones.
Many steps should take to prevent and control osteoporosis. Take charge of your bone health today. Select each of the steps to learn more:
1. Exercise Periodically To Improving Bone Strength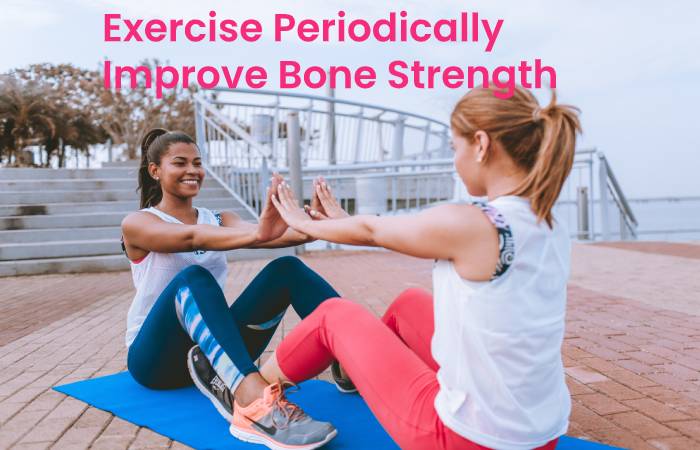 Exercises with weight and those to strengthen muscles, if performed periodically, are beneficial at any age and essential to keep bones and muscles healthy.
As we age, we need to make sure that exercise matches our fitness. In the case of osteoporosis or spinal fractures, precautions should take when carrying out activities that could cause damage. Professional advice is required when starting a physical exercise routine.
For maximum benefits, the program should be high intensity and gradually increase its demand over time. Don't forget to focus on the main muscles around the hip and spine.
2. Bone-Healthy Nutrients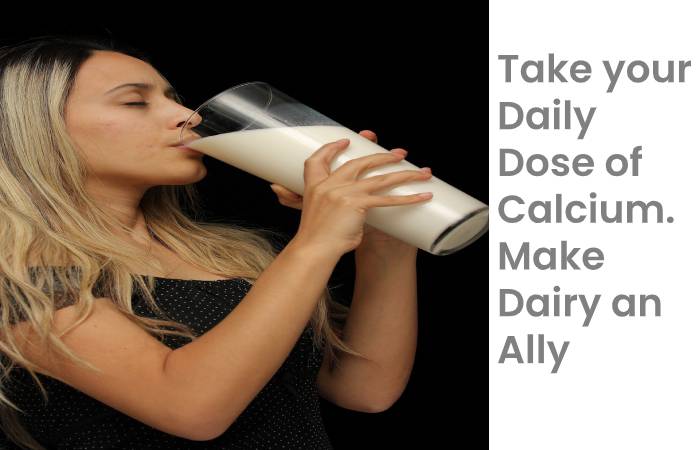 Don't let this "silent" disease consume your bones.
For good bone and muscle health, it is essential to have enough calcium, vitamin D, and protein. Dairy products, such as milk, yogurt, and cheese, have the highest calcium content and also contain protein and other minerals that are good for your bones. Calcium is also present in certain green fruits and vegetables (for example, cabbage, broccoli, apricots) and canned fish with bones (sardines). If available, prefer calcium-fortified foods.  However, calcium supplements should be limited to 500-600 mg per day, and it generally recommends that you take them in combination with vitamin D.
The calcium present in food is better for bone health; some need to receive supplements since with food alone, they cannot achieve daily calcium levels.
Calcium requirements in man
 People aged between 10-18 years they require  1300mcg
and for those are in between 19-70 they require 1000mcg
people who are aged more than 70 require 1200mcg per day.
 Most of the vitamin D present in the body is produces from skin exposure to the sun. We hard to get enough amount of vitamin D just from safe sun exposure. Some foods have small amounts of vitamin D (for example, egg yolk, salmon, and tuna). Some countries also have foods fortified with vitamin D.
The Institute of Medicine recommends an intake of 600 IU / day of vitamin D for men and women over the age of 70. IOF recommendations for vitamin D to prevent falls and fractures are 800-1000 IU / day for men and women age 60 and older.
Take your daily dose of calcium. Make dairy an ally:

One yogurt or a glass of milk covers 1/4 of your daily calcium requirements
One large smoothie covers 1/3 of your daily calcium requirement
Cheeses are rich in calcium, especially Parmesan, cheddar, and mozzarella
A bowl of cereal with milk is an excellent choice for breakfast.
Boost your intake by preferring a latte, rather than plain coffee
3. Avoid Bad Lifestyle Habits To Improving Bone Strength
Stop smoking:
Because of smoking bones become week so one can quickly get fracture for a small incident.
Reduce alcohol intake:
Limit amount of wine or beer that is one or two glasses a day will not impact your bone health; more than two units of alcohol can significantly increase your fracture risk.
Maintain a healthy weight:
if you are below your weight (BMI <20), you are at high risk of fracture.
4. Identify Risk Factors Talk To Doctor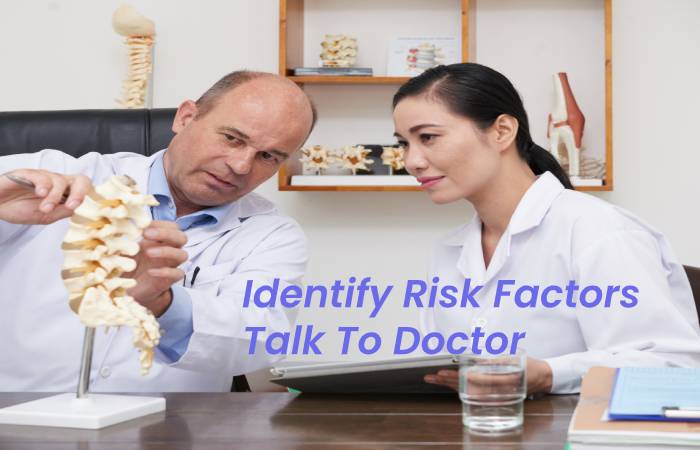 Be aware of any risk factors that make you prone to osteoporosis and fractures. As noted earlier, many different factors can pose a risk to you. Carry out a simple risk test.
Statistics from the United Kingdom, the United States, and Australia show that men are 20 to 25% less likely than women to go to the doctor. Don't overlook the controls.
"Women have a much healthier bond with their bodies. They see it from a conservation perspective, while men see it from a repair perspective. The man treats his body like a car: once it has melted, he repairs it, but until then, he does not stop using it.
Take osteoporosis medications if your doctor tells you to.
Numerous proven treatments can help improve BMD and reduce your risk of fracture. Conventional treatments for men include:
Bisphosphonates: alendronate, risedronate
Endovenous bisphosphonates: ibandronate, pamidronate, zoledronic acid
Other Treatment Modalities:
Denosumab: human monoclonal antibody
Teriparatide: anabolic agent
Strontium ranelate
Testosterone treatment is effective in men with low androgen levels. Not all drugs will approve of all countries.
5. Stick to Your Treatment
Be sure to adhere to the prescribed treatment regimen, and if you are concerned about any adverse effects, speak to your doctor.
Since the benefits of treatment are not always obvious, many patients stop taking the medication. Don't do that. Continuing treatment can protect your bones and prevent damaging, life-threatening fractures.